EuroDysmorpho Venue
The Congress will be held at the Lisbon School of Medicine, part of the Lisbon Medicine Faculty, in Portugal.
Venue: Auditório 58, Edifício Egas Moniz- Piso 01, Lisbon School of Medicine (Faculdade Medicina de Lisboa)
Address: Avenida Prof. Egas Moniz MB, 1649-028 Lisboa (Main entrance to the Hospital de Santa Maria)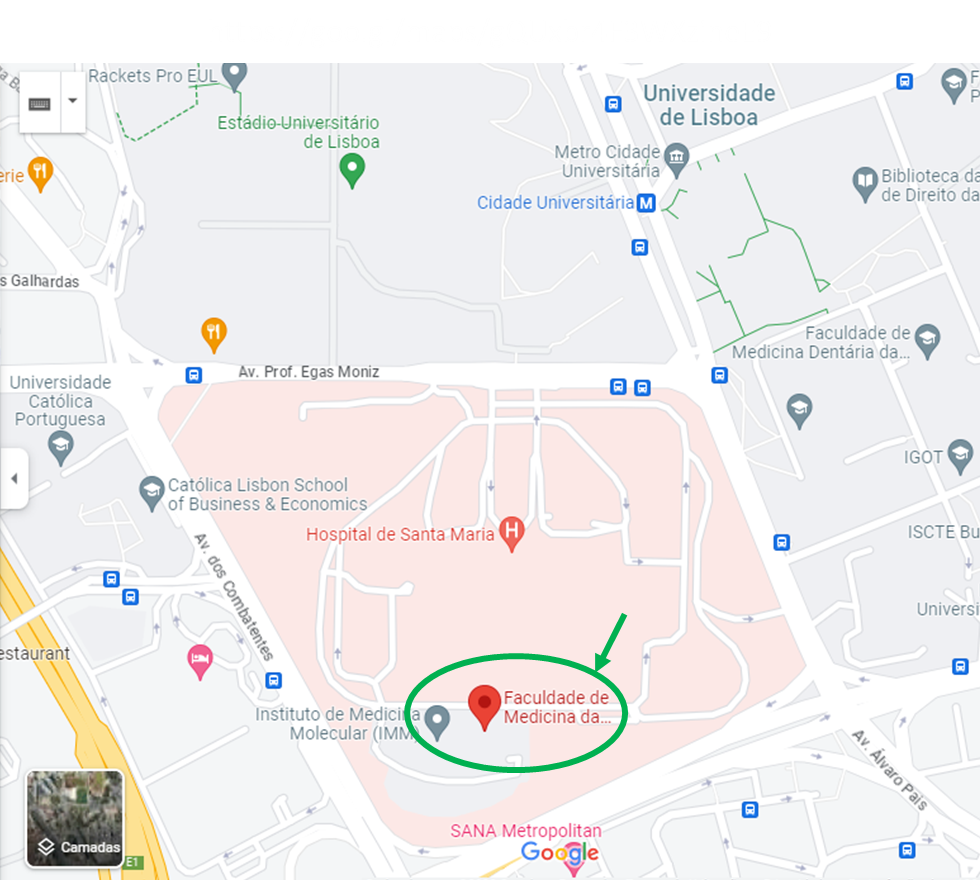 Public Transports
Subway: Yellow line and get out at the Cidade Universitária station. Check the Subway Network: https://www.metrolisboa.pt/en/travel/diagrams-and-maps/
Bus: many bus lines, check here: https://www.carris.pt/en/
Routes: 701, 732, 735, 738, 755, 764, 768 (Hospital de Santa Maria) and 731 (Cidade Universitária)
Train: Entrecampos station is the nearest train station (CP and Fertagus trains)
Other useful websites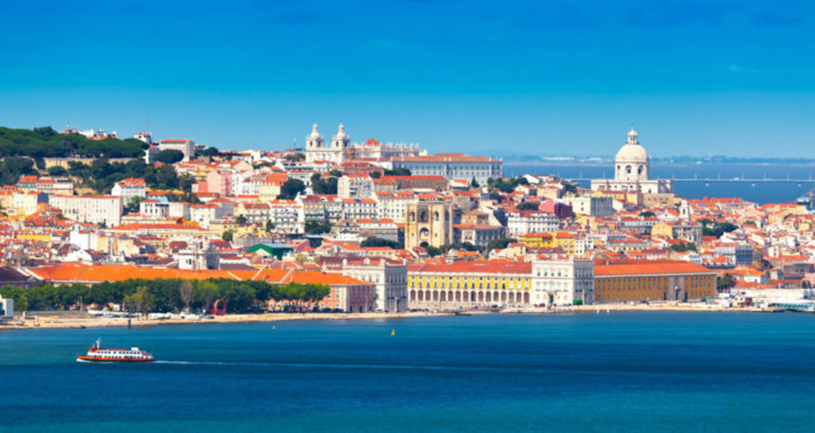 •The city of Lisbon: https://www.medicina.ulisboa.pt/en/city-Lisbon
•Reveal Lisbon (Câmara Municipal de Lisboa): https://revelar.lisboa.pt/en/
•Lisbon Official Website: https://www.visitlisboa.com/en
No Registration Fees
There are no registration fees. Access to the event is free and accomodation & travel fees will be covered by participants themselves.
Guidelines for presentations
Guidelines for Talks
Presentations are expected to be in a powerpoint format, Windows compatible.
Three types of presentations are possible:
** Regular presentations: 15 minutes (10 min presentation + 5 mn discussion)
** flash presentations: 3 minutes + combined discussion after 5 flash presentations + poster
** Unknowns: 10 minutes (5 min presentation + 5 mn discussion) – see below guidelines for unknowns
As a guide, a 10 minutes presentation should contain no more than 20 slides. Please avoid text-only and wordy slides that could be replaced by clinical pictures.
If you use a Mac computer, please check the conversion of your file and avoid problems with animations and videos. Avi or other short movies formats are welcome.
Guidelines for Flash presentation
Flash presentations are short powerpoint presentations of 3 mn. The objective is thus to be concise. More details of your work will be given during poster presentations.
Download Flash presentation's guidelines for powerpoint
Guidelines for Unknown presentation
The Unknown Session is open to clinical reports of patients with no diagnosis, or single patients with novel array or exome results, but without definitive demonstration of pathogenicity.
Abstracts for formal "unknowns" are to be submitted prior to the meeting.
Presentations are expected to be in ppt ot pptx file formats.
Each case presentation is allocated 10 minutes
Avoid text-only slides.
Do not describe dysmorphic signs – show them ! Focus on significant points
Summarize relevant investigations
Turning your talk into a Publishable article
Pr Alain VERLOES, Editor-in-Chief of the European Journal of Medical Genetics, is co-organiser of the Meeting.
You are welcome to discuss with him during the Meeting if submission of your talk would be considered favorably by the Editorial Board.
Do not hesitate to bring your draft manuscript for advice.