Departement Menselijke Erfelijkheid
University Hospitals Leuven – Gasthuisberg
Herestraat 49
3000 LEUVEN
Belgium
Lead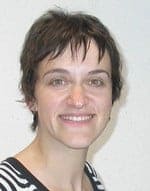 Scope
The area of expertise of the Center for Human genetics, UZLeuven, within the ITHACA European Reference Network (ERN) covers all syndromes exhibiting developmental anomalies and/or intellectual disability (ID). About 1/40 newborn has a congenital malformation (261/10000 fetuses and newborn following EuroCAt reports), and 1/40 has ID. Therefore, 3 to 5 % of all human births show or will develop a developmental anomaly, among which at least 25-50% are of genetic or genomic origin. This huge population represents in reality the total of a very large number of individually rare disorders showing an extreme diversity of causes and phenotypes. The expertise of CME-UZLeuven includes:
over 5500 dysmorphic and multiple congenital anomalies (MCA) syndromes (listed in the London Dysmorphology Database), among which over 3000 monogenic diseases, all chromosome abnormalities (most of them only detectable through array technologies), multifactorial as well as sporadic dysmorphological anomalies
>1500 monogenic and chromosomal forms of ID with or without associated autism spectrum disorder (ASD) or other neurological manifestations.
Service to patients
The regional population covered by CME-Leuven counts more than 6 million inhabitants. We provide about 4700 consultations/year within UZLeuven. In addition, we also provide out-patient genetic clinics in 12 peripheral hospitals in Flanders and institutions for children and adults with intellectual disability and multiple disabilities, accounting for another 5200 consultations/year. Our diagnostics laboratories perform about 56.000 genetic tests per annum.
The Centre contributes to the care to patients by offering clinical diagnosis, genetic testing, familial screening, genetic counseling, neuropsychological and neuropsychiatric evaluation, prenatal diagnosis, follow up and coordination of the day care and reeducation of patients, and therapeutic assays in the field of intellectual disability (Fragile X syndrome; Neurofibromatosis).
Organization of the ITHACA ERN – UZ LEUVEN
UZLeuven is the largest hospital in Belgium, counting over 128 pediatric beds, over 1764beds for adults, and with over 2220 births/year.
The general expertise of CME-UZLeuven in the field of rare diseases has been recognized at the national level.
As a center, we are involved in more than 30 "care-paths" within the hospital. Full technical support, including classic medical laboratories, medical imaging, biological investigations, electrophysiology, genetic and genomic investigations including arrays and NGS, and fetal pathology, is present.
We are involved in and/or organizers of the following multidisciplinary clinics:
Specific syndromes (Down syndrome, Williams syndrome, Rett syndrome, Fragile X syndrome, VCFS)
Autism
Congenital malformations of the limbs- Skeletal dysplasia's
Fetal medicine – Prenatal diagnosis – Fetal pathology
Child neurology – Center for developmental disorders (COS)
Congenital malformations of the heart
Neuromuscular diseases (child + adults)
Epilepsy (child + adults)
Neurocutaneous disorders (Neurofibromatose Type 1 en 2, Cowden syndroom, Nevoid Basaal Cel Carcinoom syndroom, Tubereuze sclerosis complex)
Schizis
Hereditary deafness
We are embedded within the Department of Human Genetics, consisting on several top research teams covering all aspects of human genetics (Neurogenetics, Developmental Genetics, Behavioral Genetics, Cancer genetics, Population Genetics, Epigenetics etc..).
All clinical geneticists and lab supervisors have an academic position and are also involved in teaching in the Faculty of Medicine.