European meeting on Phelan-McDermid syndrome | Groningen, Netherlands, June 20 – 22, 2022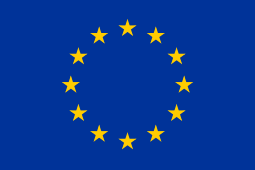 Participants:
Professionals and patient representatives form the European Phelan-McDermid syndrome consortium: 23 on site and an additional 6 online, representing 12 European countries.
Organizing committee:
Conny van Ravenswaaij-Arts (NL), Michael Schön (DE), Kinga Hadzsiev (HU), Aušra Matulevičienė (LT), Sandra Robert (SU, patient representative), Klea Vyshka (FR, ITHACA)
The general objectives of this meeting were:
– discuss and vote on the recommendations of the European Phelan-McDermid syndrome guideline
– a strong collaboration between different European research groups and centres of expertise for Phelan-McDermid syndrome (PMS)
– insight in the needs of the patient representatives and strengthen their participation in research
– a priority list of knowledge gaps that need to be studied
– consensus on the variables to be collected in the European PMS database
Main outcomes:
– We managed to reach consensus on all recommendations within the guideline and made a start with a practical clinical surveillance checklist and an emergency card.
– We discussed the results of a worldwide survey among almost 600 families with PMS and agreed upon a new parental survey in order to establish a research priority list.
– We identified the knowledge gaps while discussing all recommendations that were formulated by the guideline consortium.
– We decided that a 2nd meeting within a year's time was needed to discuss the parental research priorities, to give a state-of-the art of the currently ongoing PMS research and to invite more researchers to join our consortium. This 2nd meeting will take place in Spain in 2023.
– A working group has been established to further develop the European PMS database.
– The outcomes of the meeting and the guideline will be published in a special issue of the European Journal of Medical Genetics beginning 2023.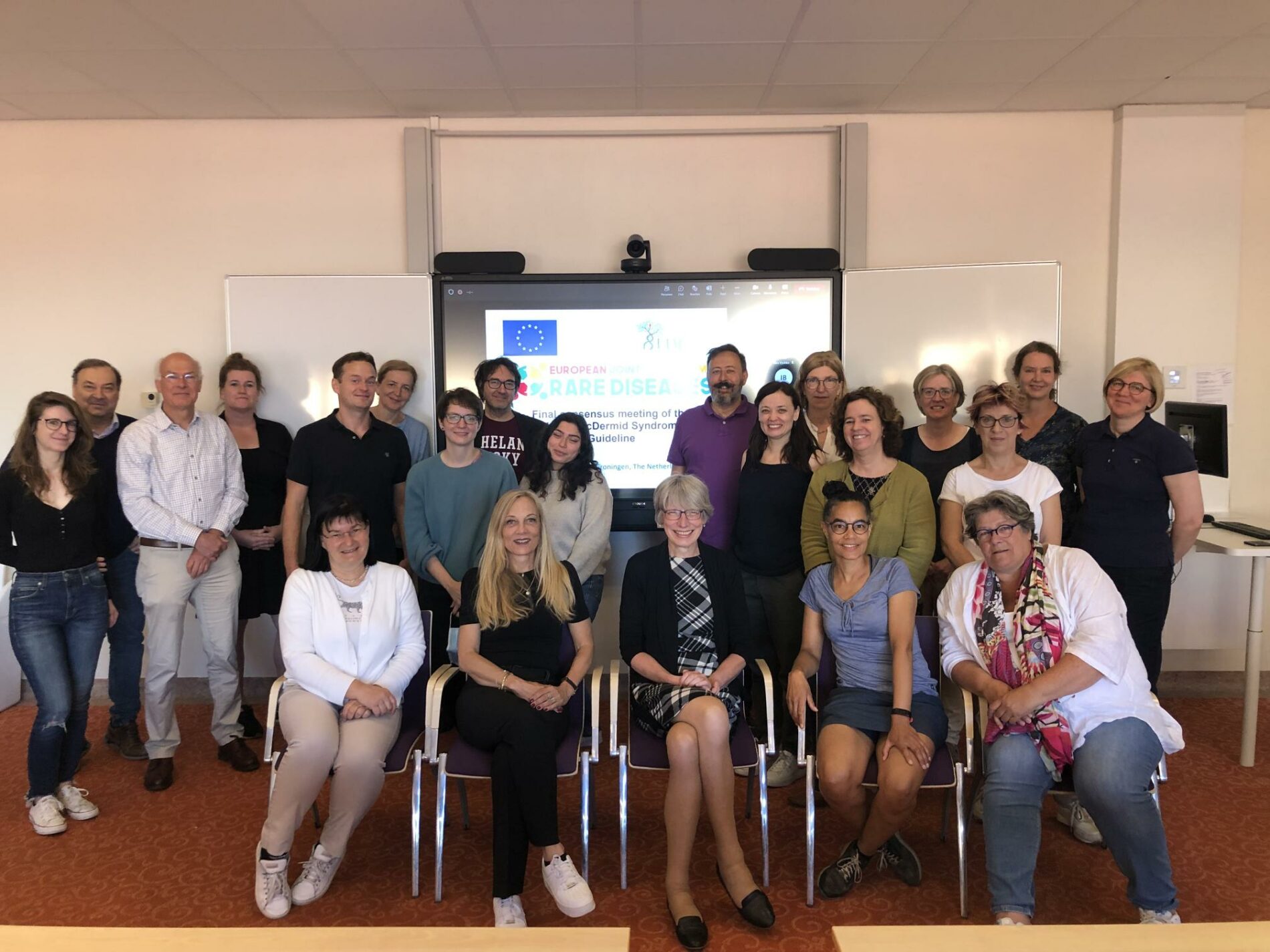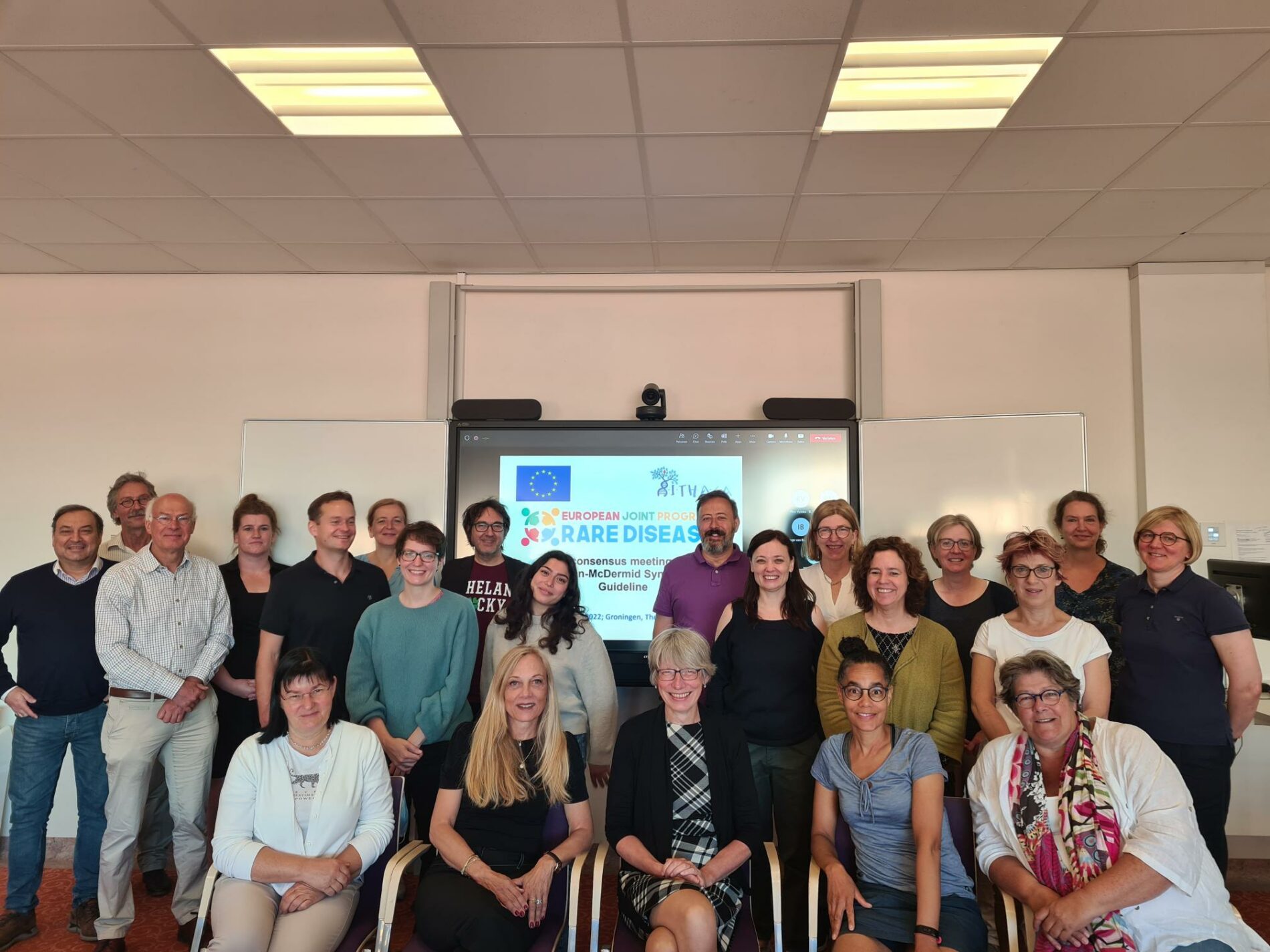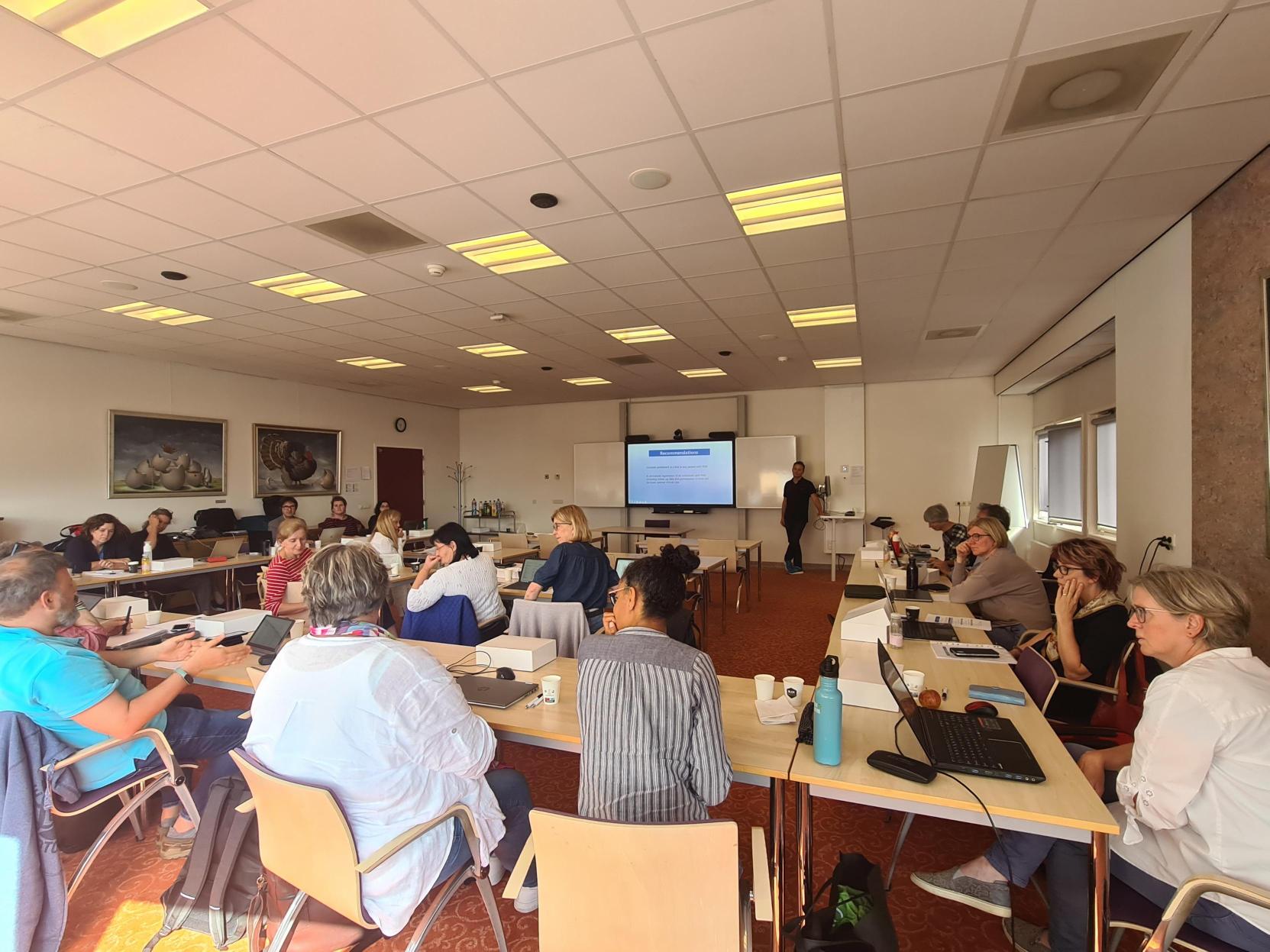 | | |
| --- | --- |
| | JUNE 20th |
| 13H00 | Welcome and outline of the meeting (Conny van Ravenswaaij, Netherlands) |
| 13H30 | Results of parental survey (Sylvia Koza, Greece; Annemiek Landlust, Netherlands) |
| 14H00 | Statements of the lived experience members of the consortium (Sandra Robert, Switzerland) |
| 15H00 | Organization of care in PMS (Agnies van Eeghen, Netherlands) |
| 15H45 | Implementation and legal consequences of the guideline (Klea Vyshka, France) |
| 16H15 | Towards Implementation of the guideline and action on identified knowledge gaps (Conny van Ravenswaaij, Netherlands) |
| 17H30 | General introduction to PMS (Michael Schön, Germany) |
| 18H30 | Genetic counseling (Sarina Kant, Netherlands) |
| | |
| --- | --- |
| | JUNE 21st |
| 08h30 | Introduction of day 2 |
| 08H45 | Chewing, swallowing and gastrointestinal problems in PMS (Aušra Matulevičienė, Lithuania) |
| 09H45 | Sensory dysfunction in PMS (Margreet Walinga, Netherlands) |
| 11H15 | Epilepsy in PMS (René de Coo, Netherlands) |
| 12H00 | Sleep disorders in PMS (Antonia San José Cáceres, Spain) |
| 13H00 | Lunch |
| 14H00 | Lymphedema in PMS (Sahar Mansour, UK) |
| 14H30 | Tumours and ring chromosome 22 (Conny van Ravenswaaij, Netherlands) |
| 15H00 | Mental health issues in PMS (Inge van Balkom, Netherlands)(-16:15) |
| 16H45 | Medical surveillance scheme for PMS (Kinga Hadzsiev, Hungary) |
| 17H45 | Language and speech problems in PMS (Ann Swillen, Belgium)(-18:30) |
| | |
| --- | --- |
| | JUNE 22nd |
| 08h30 | Introduction of day 2 |
| 08H45 | Implementation of Guideline recommendations (Conny van Ravenswaaij, Netherlands) |
| 11H15 | Identified knowledge gaps and new research initiatives (Michael Schön, Germany) |
| 13H00 | The European ILIAD-PMS database in conjunction with ERN-ITHACA (Thomas Bourgeron) |