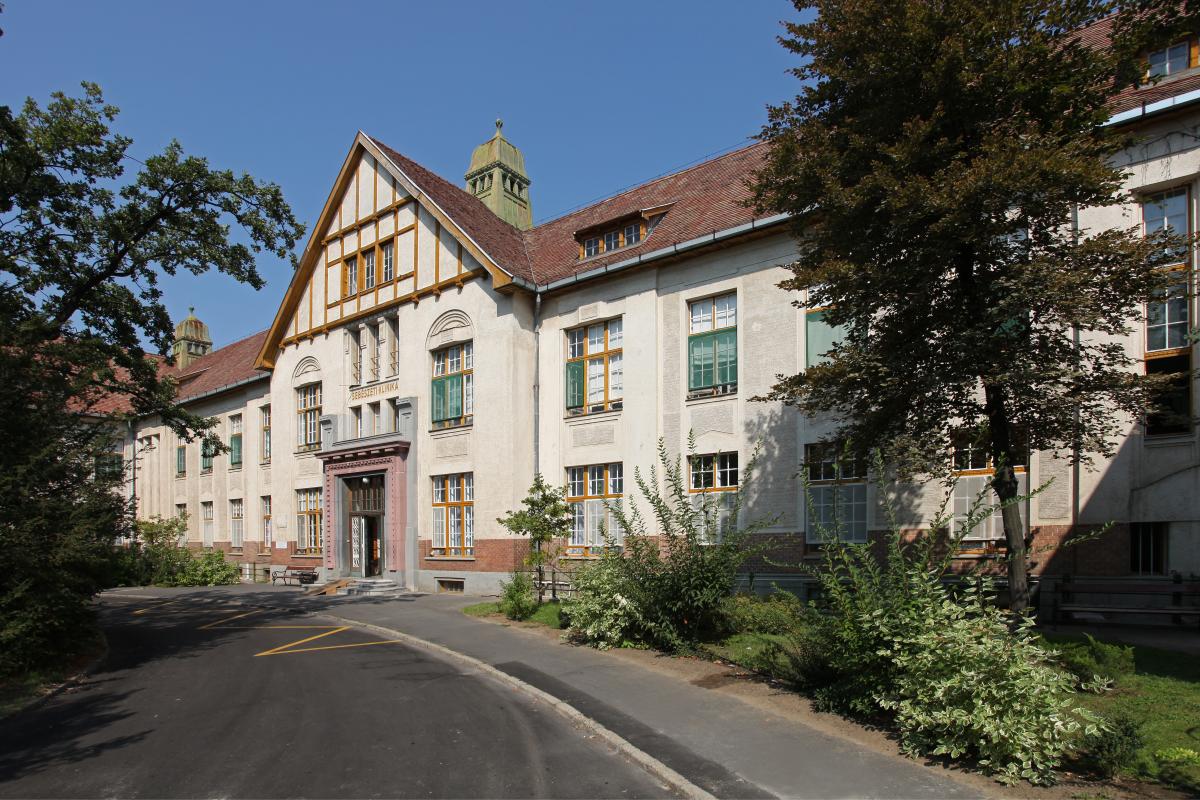 University of Debrecen, Clinical Center, Pediatrics Clinic
Nagyerdei Circuit 98
4032 Debrecen
HUNGARY
Lead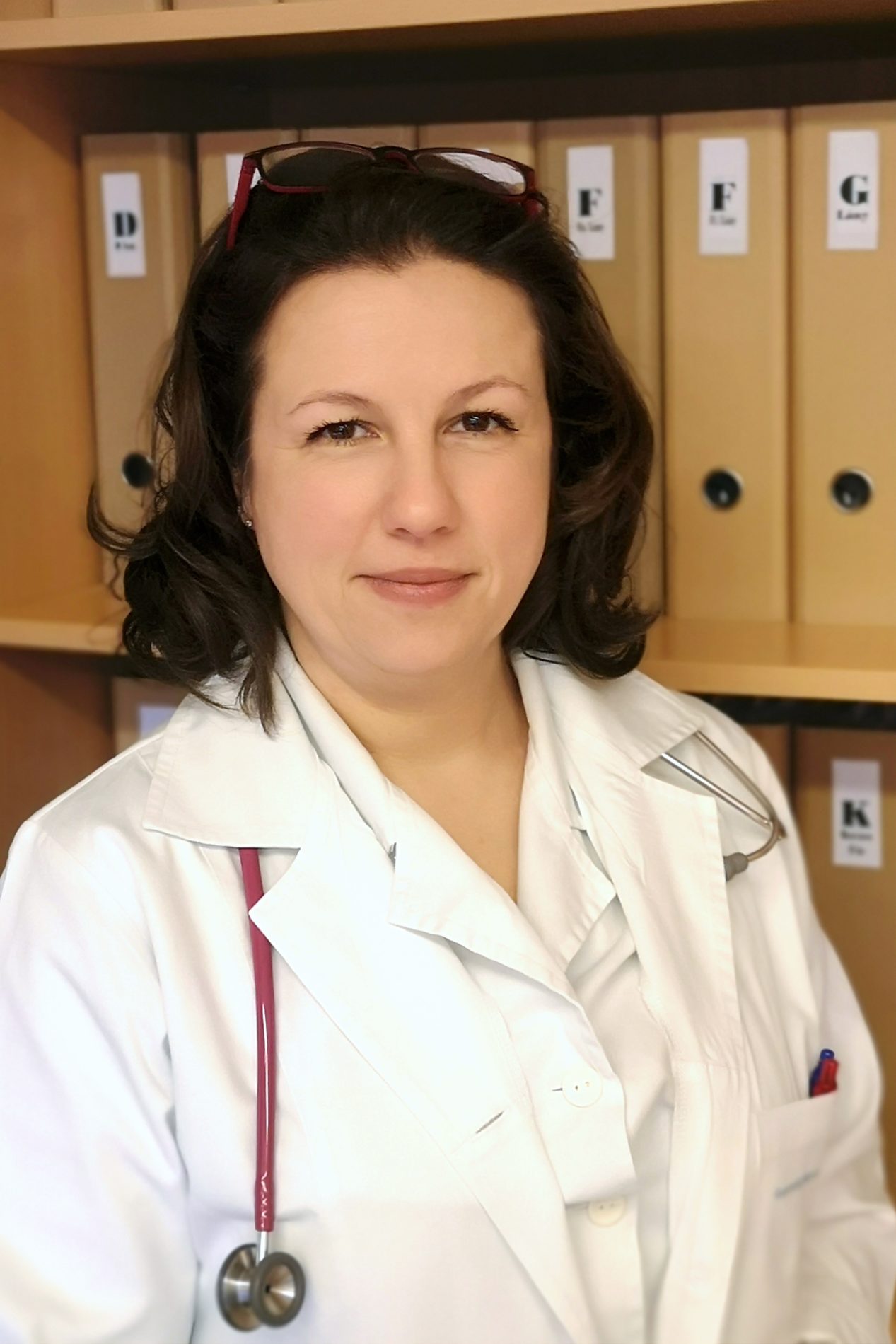 Dr. Katalin Szakszon
Telephone: +3652 411 717 (Ext. No. 56884 or +3652 255 335)
Fax: +3652 255 446
eMail: szakszon.katalin@med.unideb.hu
Scope
The area of expertise of our Centre, as member of the ITHACA European Reference Network (ERN), covers all syndromes exhibiting developmental anomalies and/or intellectual disability (ID). About 1/40 newborn has a congenital malformation (261/10000 fetuses and newborn following EuroCAt reports), and 1/40 has ID. Therefore, 3 to 5 % of all human births show or will develop a developmental anomaly, among which at least 25-50% are of genetic or genomic origin. This huge population represents in reality the juxtaposition of a very large number of individually rare disorders showing an extreme diversity of causes and phenotypes. The jurisdiction and scope of expertise of this ITHACA Centre includes:
over 5500 dysmorphic and multiple congenital anomalie (MCA) syndromes (listed in the London Dysmorphology Database), among which over 3000 monogenic diseases, all chromosome abnormalities (most of them only detectable through array technologies), multifactorial, sporadic dysmorphological anomalies and embryofetopathies of environmental origin
>1500 monogenic and hundreds chromosomal forms of ID with or without associated autism spectrum disorder (ASD)
Service to patients
The University of Debrecen, Clinical Center, Pediatrics Clinic (also named Institute of Pediatrics, as part of the Faculty of Medicine) operates a Clinical Genetics Outpatient Care Unit where patients with a suspected genetic disorder (patients with multiple congenital malformations, intellectual deficit, developmental delay, pervasive developmental disorder, neurodegenerative or suspected metabolic disease) and their families seek diagnosis and genetic counselling. Our clinic is responsible for the genetic care of patients from four counties of Hungary (Hajdú-Bihar, Szabolcs-Szatmár-Bereg, Borsod-Abaúj-Zemplén, Jász- Nagykun-Szolnok), in addition, several patients come from over the borders (Transsylvania and the Ukraine).
Dr. Katalin Szakszon, M.D., Ph.D. is the leading expert of this unit, she is clinical geneticist and paediatrician, responsible for the postnatal genetic diagnosis, recurrence risk assessment, possible therapy, prognostic evaluation, pre- and post-diagnosis management of the affected patients and families. Dr. Katalin Szakszon's main expertise is multiple congenital malformations with intellectual deficit, but rare intellectual disability syndromes and rare neurometabolic disorders are also in her field of interest and knowledge.
The clinical, cytogenetic and molecular genetic diagnosis of patients is achieved with the support of a multidisciplinary team, including experts of paediatric neurology, cardiology, endocrinology, psychology, anaesthesiology, surgery, audiology, radiology, rehabilitation and experts in cyto- and molecular cytogenetics, molecular genetics and general laboratory medicine. A strong collaboration with international experts in foreign countries has also been built.
The Clinical Genetics Outpatient Care Unit cares for a yearly 525 paediatric patients and further ca. 125 adult patients (affected or cascade-testing), consultation hours are held 5 days a week, consultation for inpatients of other wards are also provided, such as Neonatology, Intensive Care, Infant Unit, etc…
The University of Debrecen, Clinical Center has an accredited (DIN EN ISO 9001:2015, GüteZert GmbH) Laboratory Medicine Institute with 12 diagnostic units (clinical chemistry, immunochemistry, laboratory immunology, endocrinology, hematology and urinalysis, hemostasis, flow cytometry, molecular genetics, molecular oncology, cytogenetics, separation techniques, andrology).
Organization of the Center
In the Clinical Center of University of Debrecen more than 6000 health care workers, including 1544 doctors and 4073 health care professionals take care of patients. The Center provides patient care on 2,700 beds, in 346 outpatient clinics, 35 care facilities, nearly 40 dental services and 60 diagnostics units. The multi-faceted nature of patient care is well illustrated by the fact that in terms of inpatient care specialized care is provided in nearly 61, while in terms of outpatient care and diagnostic services, in close to 91 professions.
In parallel with the development of medicine, the aim of the Clinical Center is to continuously expand the scope of its activities, within this, it gives priority to high-quality patient information.
Employees of the University of Debrecen participated in all of the Hungarian Guidelines (ca. 80 Guidelines in the last 5 years) and in some international ones. The University of Debrecen Clinical Center has implemented and applies a quality management system which complies with the requirements of the DIN EN ISO 9001:2015 standards. The GüteZert Certificate is valid until 06.12.2023
We collaborate closely with patient organizations and other genetic centers to provide national and international guidelines on best practice and clinical care for rare, hereditary disorders and preconceptional and prenatal genetic testing.