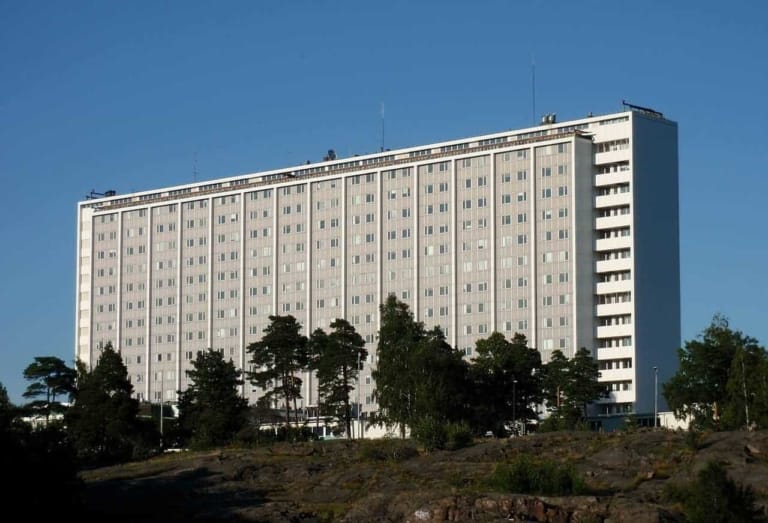 Department of Clinical Genetics
HUCH – Helsinki University Central Hospital
Meilahdentie 2
00250 HELSINKI
FINLAND
Lead
Dr Kristiina Avela
Telephone: +358 9 471 72189
Fax: +358 9 471 76089
Scope
Our area of expertise as ITHACA European Reference Network (ERN) centre covers all syndromes exhibiting developmental anomalies and/or intellectual disability (ID). About 1/40 newborn has a congenital malformation (261/10000 fetuses and newborn following EuroCAt reports), and 1/40 has ID. Therefore, 3 to 5 % of all human births show or will develop a developmental anomaly, among which at least 25-50% are of genetic or genomic origin. This huge population represents in reality the juxtaposition of a very large number of individually rare disorders showing an extreme diversity of causes and phenotypes. The jurisdiction and scope of expertise of this ITHACA Centre includes:
over 5500 dysmorphic and multiple congenital anomalie (MCA) syndromes (listed in the London Dysmorphology Database), among which over 3000 monogenic diseases, all chromosome abnormalities (most of them only detectable through array technologies), multifactorial, sporadic dysmorphological anomalies and embryofetopathies of environmental origin
>1500 monogenic and hundreds chromosomal forms of ID with or without associated autism spectrum disorder (ASD).
Service to patients
Helsinki University Hospital´s (HUH) The Department of Clinical Genetics at HUS works at two levels: we have a group of specialists in our unit and we have a wide network within the whole HUH and even beyond.
Department of Clinical Genetics offers consultations for children and adults including diagnostic consultations, carrier screening, genetic counselling, prenatal testing and pre-implantation testing. Currently, there are nine clinical geneticists, three residents in genetics, and seven nurses working at the department.
Multidisciplinary medical needs of this patient group are addressed through consultations to other specialists for example neurologist, endocrinologist, surgeon, cardiologist, ophthalmologist, otologist, dermatologist, and dentist for pediatric and adult patients. If neede the patients are also referred to physiotherapists, social workers, nutritionists, and rehabilitation counsellors. We refer the patients with congenital malformations and ID to the special workers of that clinic where the follow‐up is performed.
When needed, we refer patients to psychological or psychiatric consultations, which are accessible internally at the Helsinki University Hospital. Psycho‐social support is also offered via the Rare Disease Center Norio (https://www.norio-keskus.fi/harvinaiskeskus-norio.html ) with special expertise on rare disorders with ID. To cover the social need brought on by a rare disease, patients are provided with written information and contact detail of available patient organizations.
Organization of the ITHACA Helsinki Centre
The Hospital District of Helsinki and Uusimaa (HUS), with Helsinki University Hospital (HUH) and affiliated surrounding hospitals, has > 22,300 employees and is the second largest hospital organization in the world. It is the only hospital in Finland offering comprehensive care in all fields of medicine in Finland. HUH is resourced accordingly, with adequate numbers of operating theatres, intensive care units, isolation rooms, 24/7 services and emergency rescue, as well as the largest number of highly subspecialized experts in Finland. Services are provided for approximately 1.6 million inhabitants
HUSLAB, our accredited and internationally certified hospital district-owned laboratory, is the largest in Finland with over 1500 employees, and it performs over 19 million lab tests annually. The HUSLAB Laboratory of Genetics performs about 40 000 genetic tests annually including molecular genetic testing with NGS facilities, and a wide range of cytogenetic testing including arrayCGH.
HUS Medical Imaging Center is the largest medical imaging center in Finland and its services are fully accredited. Its services (e.g. x-ray, scanning, ultrasound, CT, MRI, isotope scanning, PET-CT) cover the needs of all specialties, thus also ours, and those we may need to consult.