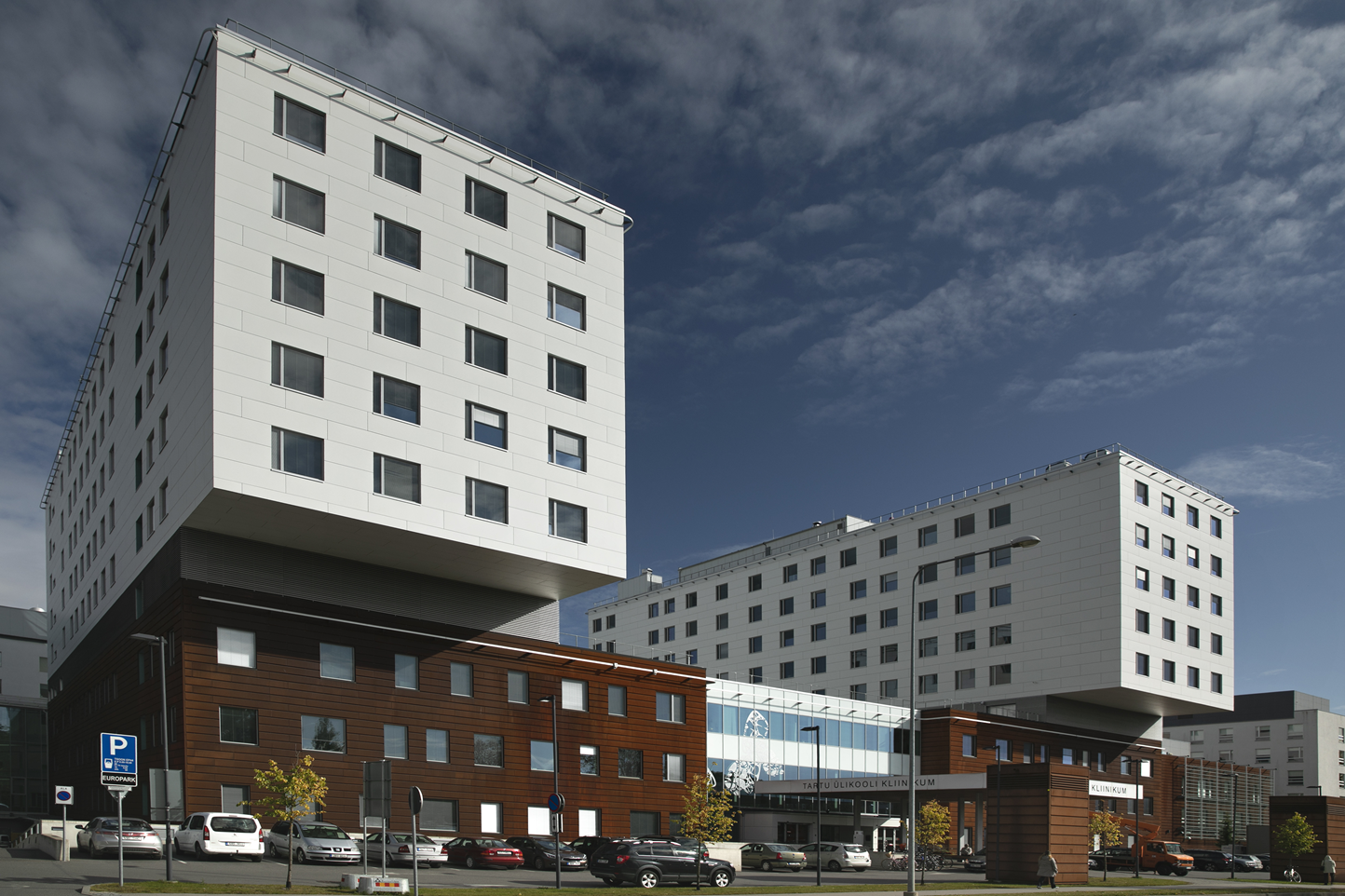 Tartu University Hospital
L. Puusepa 1a
Tartu 50406
ESTONIA
Lead
Dr. Kai Muru
Phone +372 53319498
address email: kai.muru@kliinikum.ee
Scope
The area of expertise of our Centre, as member of the ITHACA European Reference Network (ERN), covers all syndromes exhibiting developmental anomalies and/or intellectual disability (ID). About 1/40 newborn has a congenital malformation (261/10000 fetuses and newborn following EuroCAt reports), and 1/40 has ID. Therefore, 3 to 5 % of all human births show or will develop a developmental anomaly, among which at least 25-50% are of genetic or genomic origin. This huge population represents in reality the juxtaposition of a very large number of individually rare disorders showing an extreme diversity of causes and phenotypes. The jurisdiction and scope of expertise of this ITHACA Centre includes:
over 5500 dysmorphic and multiple congenital anomalie (MCA) syndromes (listed in the London Dysmorphology Database), among which over 3000 monogenic diseases, all chromosome abnormalities (most of them only detectable through array technologies), multifactorial, sporadic dysmorphological anomalies and embryofetopathies of environmental origin
>1500 monogenic and hundreds chromosomal forms of ID with or without associated autism spectrum disorder (ASD)
Service to patients
Genetics and Personalized Medicine Clinic of Tartu University Hospital includes three departments: the Department of Clinical Genetics, the Department of Laboratory Genetics, and the Department of Personalized Medicine. Department of Clinical Genetics offers consultations for children and adults, including diagnostic and follow-up consultations, carrier screening, genetic counseling, and prenatal testing. There are eleven clinical geneticists, six residents in clinical genetics, a nutritional therapist, social work coordinator, and five nurses working in the department.
Patients' multidisciplinary and interdisciplinary medical care is carried out through consultations with other specialists. In 2021 a new center for Orphan diseases was launched – Harvikhaiguste keskus (https://www.kliinikum.ee/harvikhaigused/) – where doctors, patients, and their families can refer with variable questions (mainly about diagnosis, follow-up, treatment, rehabilitation, social rights etc.) and multidisciplinary consultations are performed.
The clinical department interacts closely with molecular, cytogenetic, and metabolic diagnostic laboratories. The accredited diagnostic genetics laboratory performs molecular genetics, molecular cytogenetic, and cytogenetic testing. It applies state-of-the-art NGS-based approaches, including multi-gene panel testing and whole-exome sequencing. Regular combined staff meetings facilitate quality improvements and case-based discussions. We also have a research interest in undiagnosed patients. If the standard diagnostic workup does not identify a clear etiology, the consultee may be offered to participate in a research project focused on the identification of new inherited diseases.
Organisation of the center
Tartu University Hospital (TUH) is the largest health care provider in Estonia. High-quality tertiary medical care is offered in nearly all specialties. TUH provides inpatient, outpatient, and community-based services to patients living all over Estonia and institutionalized, outpatient or e-medical services for visitors to the country or patients from other countries worldwide.
TUH is the only medical institution in Estonia to provide genetic testing and genetic counseling in a wide range of clinical indications and all age groups. TUH provides medical care to patients in all groups, from birth to death, with congenital malformation and intellectual disability.
TUH is the only academic hospital in Estonia. It plays a major role in undergraduate and postgraduate medical fields studies. As the leading teaching hospital, all the staff is trained to supervise students and residents from the Faculty of Medicine, nursing students, and colleagues from other hospitals.
The third undoubtedly important part is research. In addition to everyday duties of serving patients and teaching future medical specialists, TUH integrates work with scientific research. Education and research are undertaken in close collaboration with the Faculty of Medicine. Both Medical Faculty at the University and University Hospital are widely known for clinical trials and clinical research in human health. In addition, the tight cooperation between the University and the University Hospital creates mutual synergy between preclinical and clinical research.