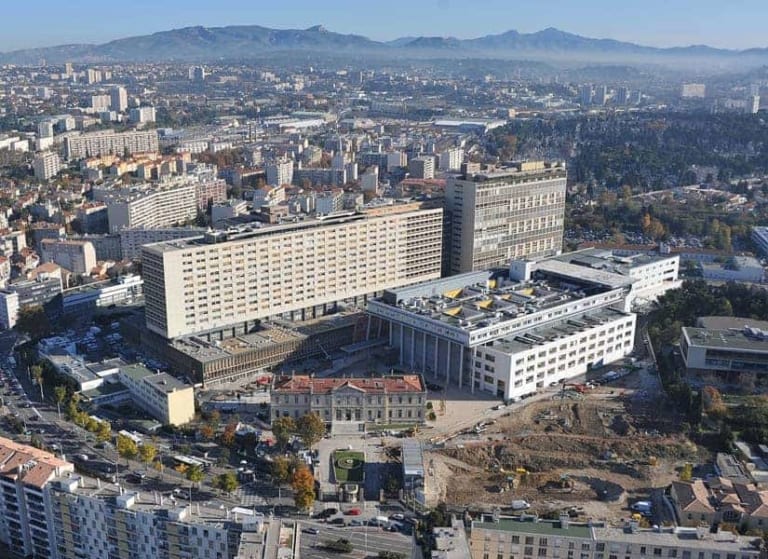 Département de génétique médicale
CHU de Marseille – Hôpital de la Timone
264 rue Saint-Pierre
13385 MARSEILLE CEDEX 5
France
Lead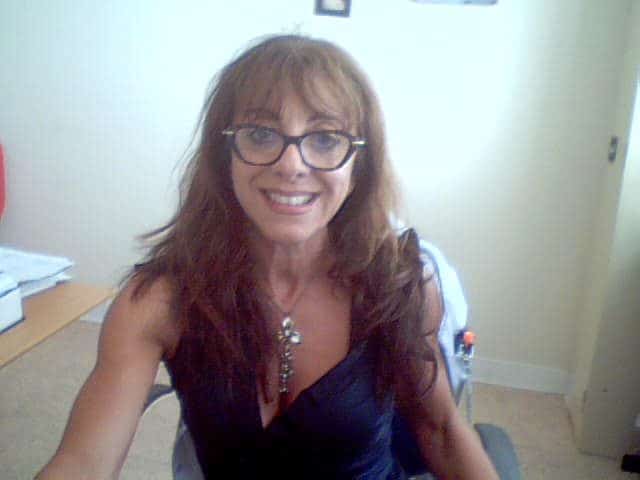 Scope
The Marseilles Centre of the ITHACA European Reference Network (ERN) has a long history of interest and expertise in the field of rare diseases. The centre was identified as a National Reference Centre for Rare Disease (RCRD) in 2005 related to the First French Plan for Rare disorders. The area of expertise of the Marseille ITHACA centre covers all developmental anomalies and intellectual disability (ID).
About 1/40 newborn has a congenital malformation and 1/40 has ID. Therefore, 3-5% of all human births show or will develop a developmental anomaly. This huge population represents, in reality, the juxtaposition of a very large number of individually rare disorders showing an extreme diversity of causes and phenotypes.
The jurisdiction and scope of expertise of the Marseille ITHACA Centre includes:
over 5500 dysmorphic and malformation syndromes (as listed in the London Dysmorphology Database), among which 3000 monogenic diseases, all chromosome abnormalities (most of them only detectable through array technologies), multifactorial sporadic dysmorphology anomalies and embryofetopathies of environmental origin.
more than 1500 forms of monogenic non-syndromic intellectual disability and over 150 non-syndromic forms of autism.
expertise in specific syndromes. The Marseille ITHACA Centre developed a specific expertise and conducted therapeutic trials in premature aging syndromes. It is part of the international consortium on Brain and Behavior in 22q11.2 deletion syndrome.
Service to patients
The regional population covered by the Marseille ITHACA Centre counts 5 million inhabitants. About 7% of the patients seen in the Marseille ITHACA Centre are referred from other French regions, especially Corsica, or from foreign countries. It contributes to the care to patients by offering clinical diagnosis, genetic testing, familial screening, genetic counseling, neuropsychological and neuropsychiatric evaluation, prenatal diagnosis, follow up and coordination of the daycare and reeducation of patients, and therapeutic assays in the field of developmental anomalies, in connexion with two National Healthcare networks (AnDDI-Rares and DefiScience).
Organization of the Centre
The Marseille ITHACA Center belongs to the Assistance Publique-Hôpitaux de Marseille (APHM) which is the Health Care provider (HCP). The AP-HM is the largest Public University Hospital in South-East France. The AP-HM offers full coverage of general and specialized cares and provides full technical support including classic medical laboratories, medical imaging, biological investigations, electrophysiology, and fetal pathology for children, adults and pregnant women.
The AP-HM also includes 93 labeled centres for rare diseases. The Marseille ITHACA centre is working in close collaboration with 11 of them especially with
the Centre for Congenital and Pediatric Metabolic Disorders (Prof. B. Chabrol),
the Centre for Rares Epilepsies and Intellectual Disability Syndromes (Prof. M. Milh)
and the Centre for Clefts and Facial Malformations (Prof. N. Degardin).
The Marseille ITHACA Center is included in the Medical Genetics Department of Prof. Nicolas LEVY. This department includes two clinical genetics units, with a total of 7 000 clinics per year:
The first unit offers consultations for children and adults in the different areas of clinical genetics and genetic counseling. The clinical Department includes 4 MD geneticists, 3 genetic counselors, 2 nurses, 2 psychologists, and 1 clinical research assistant.
The second unit, devoted to pregnant women is integrated into a unit of prenatal diagnosis offering all facilities (US survey, fetal sampling). Clinical geneticists of the RCRD are involved in both units, ensuring a continuity of care for cases diagnosed in utero.
The Medical Genetics Department also includes two labs, allowing the patients to beneficiate of expert clinical assessment as well as sophisticated laboratory examinations:
Molecular Biology (including NGS facility)
and Cytogenetic (including array technology).
The Marseille ITHACA Center is located in the Children Hospital where all pediatric medical specialists are available. Moreover, most of adult medical specialist are also available on the same area facilitating multidisciplinary advice and care.
Moreover, some clinical geneticists of the Marseille ITHACA Centre coordinate and work with 3 other Centre for Rare Disorders:
Centre for Congenital and Hereditary Deafness (Dr. S. SIGAUDY)
Centre for Constitutional Bone Diseases (Dr. S. SIGAUDY)
Centre for Marfan syndrome and related diseases (Dr. T. BUSA)
Clinical geneticists also do clinics and work at the Avignon and Ajaccio (Corsica) hospitals. They also work in close relationships with geneticists of Toulon hospital who regularly attend the multidisciplinary meetings.
Finally, there are constant exchanges with the research team of the medical university (MMG, Inserm U1251, Aix-Marseille University), especially with teams involved in research on rare epilepsies, intellectual disability, premature aging syndrome, and epigenetics. Soon, the Marseille ITHACA Centre will be part of the future Genetics Institute for Patients, Therapies, Innovation, and Science (GIPTIS) that has been created to accelerate and facilitate the diagnosis and the treatment of patients with rare diseases.