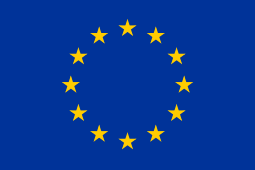 In 2020 a European consortium on Phelan-McDermid syndrome (PMS) started to write a best practice clinical guideline supported by the European Reference Network on neurodevelopmental disorders ERN-ITHACA. The consortium consists of over 70 members, representing 15 European countries and including 11 patient representatives. The group had their first online meeting in October 2020 and currently the guideline is nearing its completion. While working on the guideline, knowledge gaps were identified as well as the need for a European database enabling the collection of more data on the natural history of PMS, especially on the often observed mental health problems.
The consortium now is going to meet face-to-face in order to discuss the guideline recommendations and to strengthen the collaboration in order to tackle the knowledge gaps that we identified, as well as to discuss how best to proceed with the database. Most importantly, we are looking forward to discussions with our patient representatives who are invited to present their views early in the meeting programme.
The meeting will be hosted by the centre of expertise for PMS of the UMC Groningen, Netherlands, member of ERN-ITHACA and this Networking event has received funding from the European Union's Horizon 2020 research and innovation programme under the EJP RD COFUND-EJP N° 825575.
The outcomes of the meeting will be:
– a strong collaboration between different European research groups and centres of expertise for Phelan-McDermid syndrome
– insight in the needs of the patient representatives and strengthen their participation in research- a priority list of knowledge gaps that need to be studied
– consensus on the variables to be collected in the European PMS database 
Programme:
| | |
| --- | --- |
| | JUNE 20th |
| 13H00 | Welcome and outline of the meeting (Conny van Ravenswaaij, Netherlands) |
| 13H30 | Results of parental survey (Sylvia Koza, Greece; Annemiek Landlust, Netherlands) |
| 14H00 | Statements of the lived experience members of the consortium (Sandra Robert, Switzerland) |
| 15H00 | Organization of care in PMS (Agnies van Eeghen, Netherlands) |
| 15H45 | Implementation and legal consequences of the guideline (Klea Vyshka, France) |
| 16H15 | Towards Implementation of the guideline and action on identified knowledge gaps (Conny van Ravenswaaij, Netherlands) |
| 17H30 | General introduction to PMS (Michael Schön, Germany) |
| 18H30 | Genetic counseling (Sarina Kant, Netherlands) |
| | |
| --- | --- |
| | JUNE 21st |
| 08h30 | Introduction of day 2 |
| 08H45 | Chewing, swallowing and gastrointestinal problems in PMS (Aušra Matulevičienė, Lithuania) |
| 09H45 | Sensory dysfunction in PMS (Margreet Walinga, Netherlands) |
| 11H15 | Epilepsy in PMS (René de Coo, Netherlands) |
| 12H00 | Sleep disorders in PMS (Antonia San José Cáceres, Spain) |
| 13H00 | Lunch |
| 14H00 | Lymphedema in PMS (Sahar Mansour, UK) |
| 14H30 | Tumours and ring chromosome 22 (Conny van Ravenswaaij, Netherlands) |
| 15H00 | Mental health issues in PMS (Inge van Balkom, Netherlands)(-16:15) |
| 16H45 | Medical surveillance scheme for PMS (Kinga Hadzsiev, Hungary) |
| 17H45 | Language and speech problems in PMS (Ann Swillen, Belgium)(-18:30) |
| | |
| --- | --- |
| | JUNE 22nd |
| 08h30 | Introduction of day 2 |
| 08H45 | Implementation of Guideline recommendations (Conny van Ravenswaaij, Netherlands) |
| 11H15 | Identified knowledge gaps and new research initiatives (Michael Schön, Germany) |
| 13H00 | The European ILIAD-PMS database in conjunction with ERN-ITHACA (Thomas Bourgeron) |