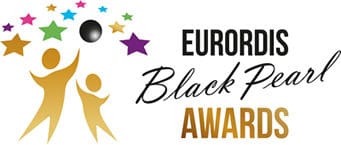 The Eurordis CALL FOR NOMINATIONS for the next Black Pearl Awards, which is running since May, will be closing in a week, on Friday, 10th September. 
The EURORDIS Black Pearl Awards celebrate the inspirational qualities of people living with a rare disease along with those who go that extra mile to make a difference in their lives.
The 2022 edition will take place in Brussels on Thursday, 8th February. To submit a nomination, please visit https://blackpearl.eurordis.org/nominate/.
For any further questions, please reach out to Martina Bergna, Eurordis event manager.